7-year partnership grounded in passion and creativity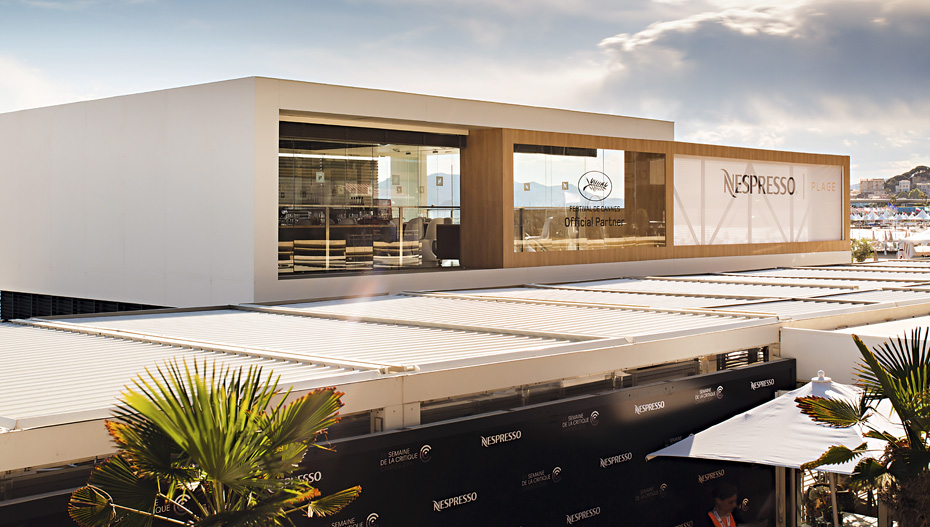 As top celebrity style stars were gathered at the 67th Festival de Cannes from 14 to 25 May 2014, Nespresso again assumed its role as Official Partner to one of the most renowned film festivals in the world.
Now in its seventh year, this partnership is one of several Nespresso Ultimate Events which celebrate the passion, creativity and pursuit of excellence that Nespresso shares with other industries such as sports, cinema and haute cuisine.
This year Nespresso made young talents in both film and haute cuisine a particular focus of its engagement at Cannes.
For the fourth year running, Nespresso presented the Grand Prix Nespresso at the Semaine de la Critique, a section of the Cannes Film Festival devoted to discovering new film talents. The Grand Prix Nespresso is awarded to the best debut feature film of a director and is part of the critical success of the competition.
Talented chefs marry cinema with fine dining and Nespresso
New this year, Nespresso premieres "Les Chefs font leur cinema", a program of fine dining that showcases young culinary talents through the marriage of cinema with haute cuisine.
On ten nights of the festival, an exclusive dinner was staged for 20 select guests at the Plage Nespresso, created and presented by one of four celebrated chefs. Each chef created a multi-course meal incorporating a Nespresso Grand Cru as an ingredient and inspired by an award-winning film.
The program headlines Chef Amandine Chaignot with "Pulp Fiction" (dir. Quentin Tarentino, Palme d'Or 1994), Chef Mauro Colagreco with "La Dolce Vita" (dir. Federico Fellini, Palm d'Or 1960), Chef Christophe Aribert with "Un Homme et une Femme" (dir. Claude Lelouch, Palme d'Or 1966) and Chef Pierre Sang Boyer with "In the Mood for Love" (dir. Wong Kar Wai, Palme d'Or nominee, awarded in Cannes Best Actor for Tony Leung Chiu-Wai in 2000).
Nespresso also dedicated the next issue of its magazine What Else? to rising stars in the world of gastronomy. Prominent journalists penned insightful portraits of the four chefs in the spotlight at Cannes.
Exclusive coffee moments for film stars and aficionados
Over the past years the Plage Nespresso on La Croisette has become a much-loved destination at the festival. This year is no exception as Nespresso again hosts Club Members and VIPs at its exclusive beach area overlooking Canne's famous bay.
Filmmakers and fans alike will also benefit from widespread accessibility to their favourite Grands Crus, with 220 Nespresso machines on site serving an estimated 180,000 Grand Cru coffees to festival visitors.
Related stories: