Building long-lasting relationships with our consumers
Services
QUALITY CUSTOMER SERVICE
We are always striving to improve our products and services. We are always there to help, to listen and to deliver an uncompromising experience that compares to no other.
Thanks to our global presence with our boutiques, e-commerce platform and customer relationship centres, our customers have the choice and flexibility to engage with us however, and wherever, they like.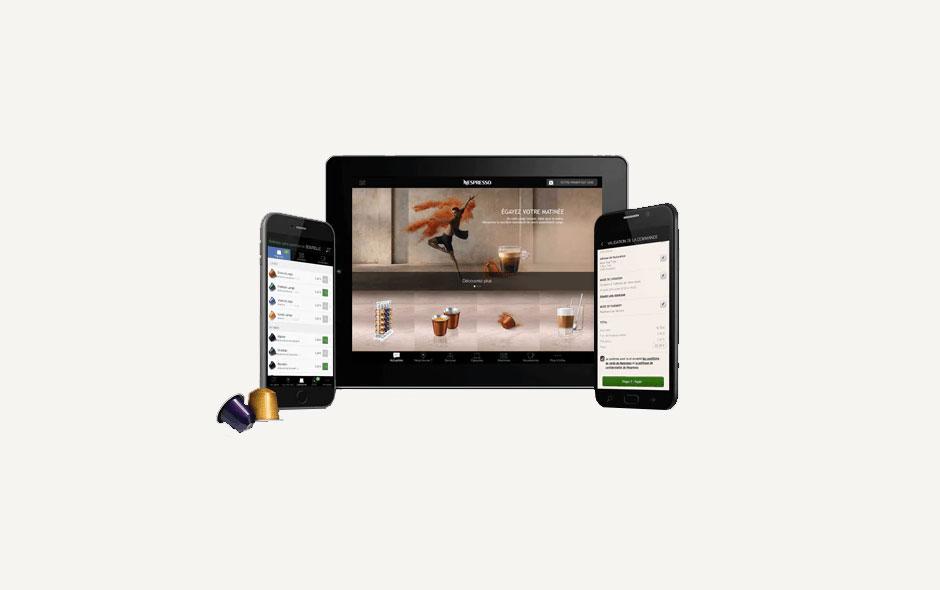 BOUTIQUES
We currently offer a global network of 810 boutiques in more than 500 cities. Our customers can explore the world of the Nespresso brand with all of their senses – from seeing the coffee that's inside a capsule, to discovering the different aromas of the various origins.

E-COMMERCE PLATFORM & MOBILE APP
Our digital platforms are a one-stop-shop for coffee excellence, allowing customers to tap into the world of Nespresso, anytime, anywhere.
Through our Nespresso website and mobile app, customers can not only conveniently order their coffee, machines and accessories, but also learn more about the story and profiles or our signature coffees and find the right products for their unique preferences.

CUSTOMER RELATIONSHIP CENTRES
Our customer relationship centres allow our customers to connect with us by phone or via web-chats. Our knowledgeable coffee specialists provide technical assistance, advice on coffees and machines and recycling options.
NESPRESSO & YOU
Our Nespresso & You program is how we show our customers just how much we value their loyalty. Members are rewarded with unique incentives – from next-day delivery on their orders to discounts on accessories and exclusive access to private sales.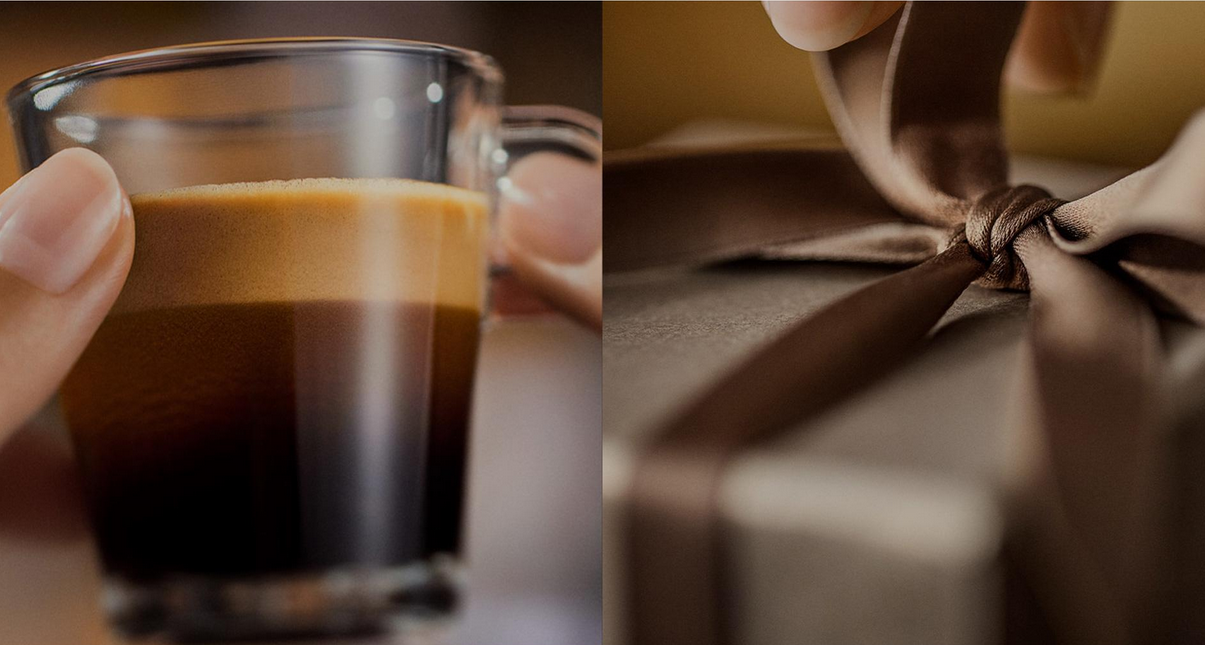 FREE NEXT-DAY DELIVERY

COFFEE MASTERCLASS IN A NESPRESSO BOUTIQUE

FREE "RECYCLING AT HOME" SERVICE

VOUCHER FOR ONE DESCALING KIT

VOUCHER FOR A FREE COFFEE DISCOVERY SET

25% DISCOUNT ON DELICACIES AND ACCESSORIES

-50% ON THE REPAIR OR -25% ON THE PURCHASE OF ANY NEW MACHINE

EXCLUSIVE EXPERIENCES
CONVENIENT RECYCLING SOLUTIONS
We want to make it as easy as possible for customers to recycle their capsules. We currently have more than 100'000 points to collect used capsules globally, enabling 91% of our consumers to recycle.​