THE VALUE OF A NESPRESSO CAPSULE

When it comes to our capsules, the last drop doesn't mean the last use.
Even used Nespresso capsules still have a lot of value ­– both in the aluminium of their casing as well as in the richness of the used coffee grounds inside.
ALUMINIUM
Did you know that aluminium is infinitely recyclable? No matter how many times it's recycled and recast into different forms, it always retains its original properties. The recycled aluminium from our capsules is used in a wide range of other products ranging from computers to cars to soda cans, and even new Nespresso capsules. And recycling aluminium requires 20 times less energy than producing it from ore.
We use aluminium because it protects the coffee from oxygen, light and humidity better than other materials available. This helps us ensure that the aromas developed during the roasting are kept until consumers take their first sip.
Nespresso will continue to ensure that its aluminium supply is free from bauxite sourced from biodiversity hot spot areas such as the Atewa forest in Ghana
As a company we are committed to protect forests and key ecosystems which host the biodiversity on which we all depend. Our coffee sourcing program, the Nespresso AAA Sustainable Quality™ Program, created together with Rainforest Alliance has been designed and is implemented with the aim of promoting sustainable farming and protecting high-value ecosystems. Beyond this we have worked together with IUCN to integrate biodiversity conservation practices into our wider sourcing standards.
Nespresso is fully committed to the sustainable sourcing and the circular use of aluminium. We were one of the co-founders of the multi-stakeholder initiative that resulted in the creation of the Aluminium Stewardship Initiative (ASI) and we have publicly committed to sourcing 100% of our virgin and recycled aluminium requirements through a fully ASI certified supply chain. At the end of 2021 we aim to also have all our consumer capsules made using a minimum of 80% recycled content aluminium which will significantly reduce our use of virgin aluminium.
The ASI standards are currently undergoing a review process, and the first draft revisions have been published for public consultation during March-April 2021 with expanded criteria for biodiversity and ecosystem services. We have been active within ASI in advocating for stronger biodiversity requirements for mining and protection of key biodiversity hotspot areas. In line with our commitment to ASI and to biodiversity, we will therefore continue to ensure that our aluminium supply is free from bauxite sourced from biodiversity hot spot areas such as Atewa forest in Ghana.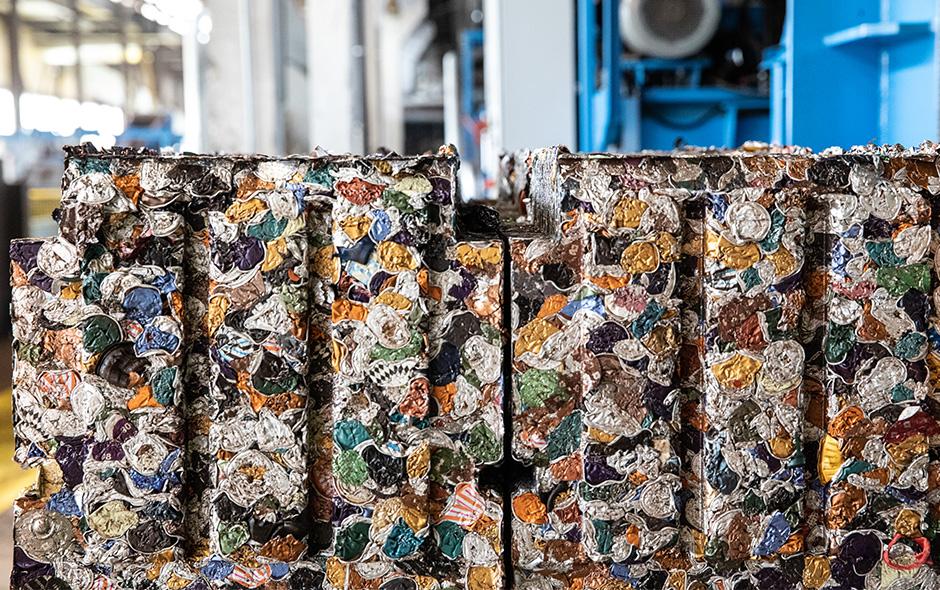 USED COFFEE GROUNDS
The used coffee grounds that are inside our capsules are still valuable. They are a rich source of energy, and can be repurposed into nutrient-rich fertiliser, or used to create clean energy in the form of biogas. Wherever possible, we try to separate and repurpose spent coffee grounds in our recycling process.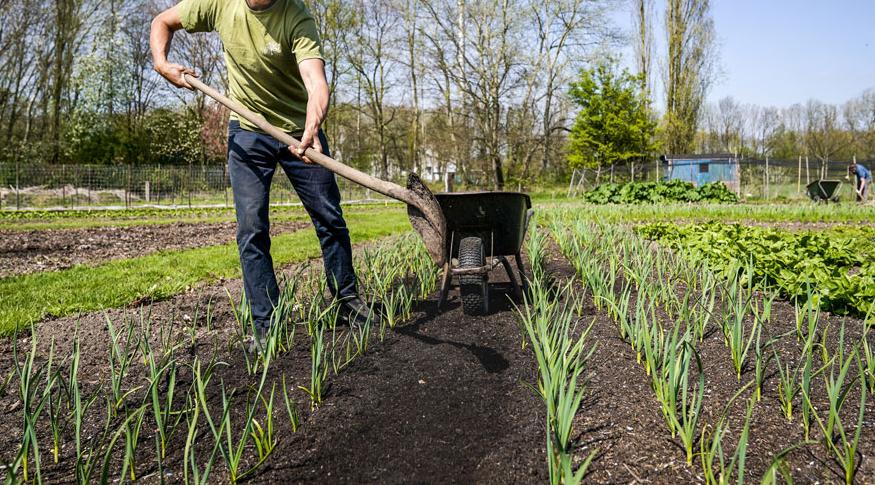 RECYCLING PIONEERS
We are committed to giving all of our capsules a second life. Since 2014, we've invested more than CHF 185 million in developing recycling solutions that make it easier for you to recycle your used coffee capsules.
Today, our recycling programme is available in 53 countries. 91% of our customers have access to a recycling solution across the world. This means that they can recycle their capsules wherever they buy them (either at home, a boutique or their pick-up point) or within 5 km of their delivery address. This includes municipal waste collection points that accept aluminium capsules.
We work to find the best solution wherever people are enjoying our coffee to ensure that all our customers have a convenient recycling option for their capsules. We have more than 100,000 collection points, and offer at-home collection in 33 countries and our global recycling rate is 30%.

In many countries, public recycling systems lack the required infrastructure to sort and recycle small, lightweight items. That is why we created our own recycling scheme, as well as implemented projects to increase awareness among our customers of the importance of recycling used capsules.
Our ambition is to have our aluminium capsules included in established collective recycling schemes, and we are working with governments and local authorities to achieve this.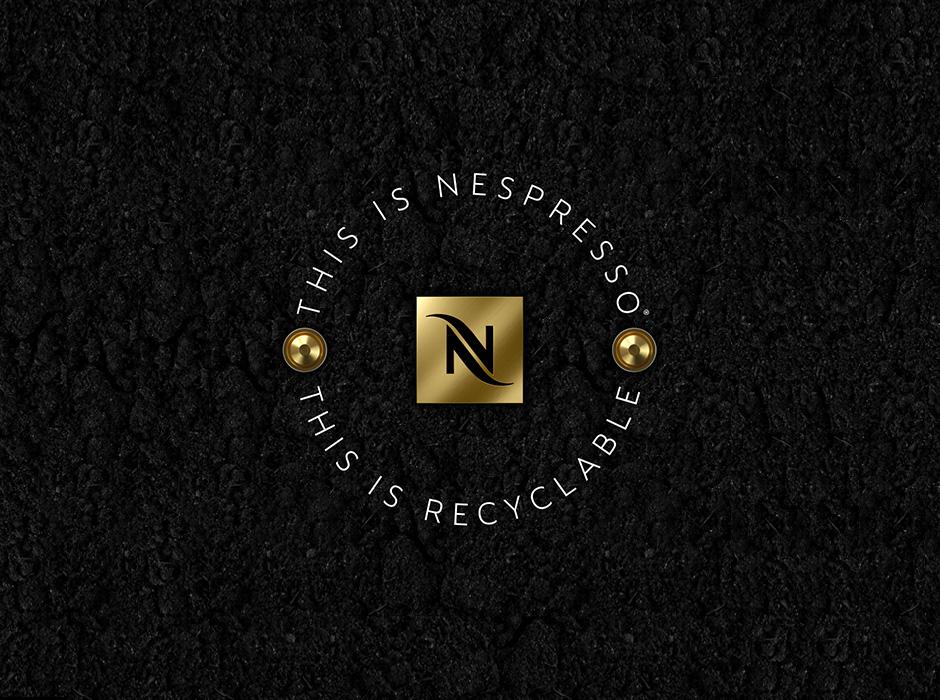 RECYCLING - A COLLECTIVE EFFORT
Recycling is a collective effort and increasing recycling rates is dependent on four key elements:
Further strengthening the communication to consumers to raise awareness and drive participation;
Working with authorities to integrate capsule recycling into collective recycling schemes;
Increasing the number of collection points;
Integrating other portioned coffee manufacturers into its recycling scheme to improve availability and accessibility of aluminium capsule recycling.
These initiatives are an integral part of Nespresso's ongoing commitment to the responsible use of aluminium and we continue to work alongside our partners to certify our full value chain to the Aluminium Stewardship Initiative (ASI) standard for responsible and sustainable aluminium.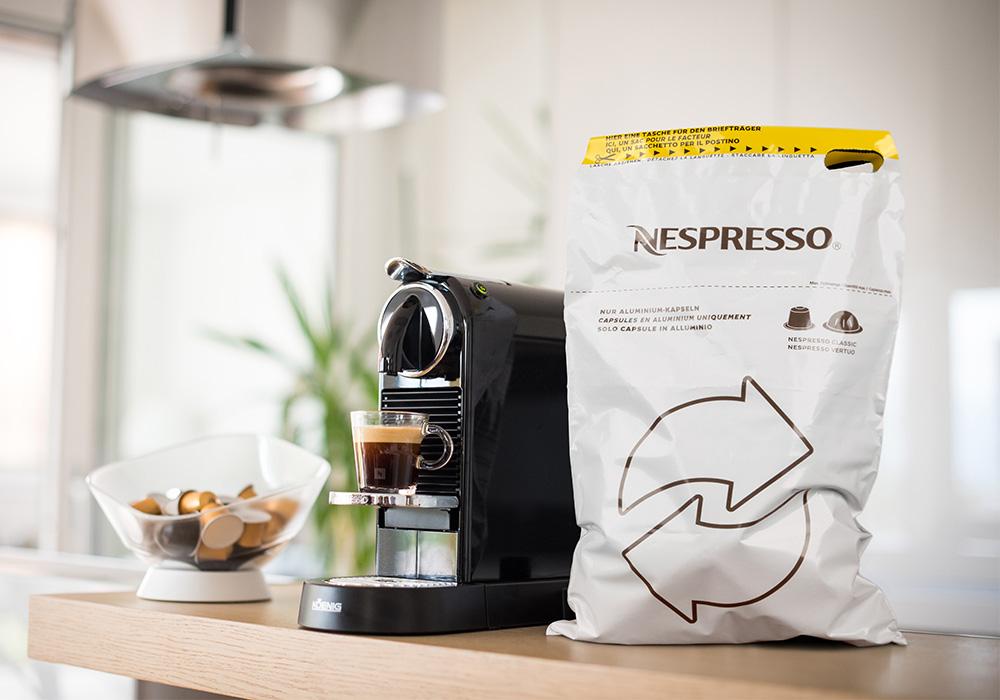 How is a Nespresso capsule recycled?
1. The first step is to collect the capsules.
2. The capsules are then transported to a recycling facility where the coffee grounds are separated from the aluminium.
3. The coffee grounds are sent to a composter to be transformed into compost or an anaerobic digester to generate bio-gas replacing use of fossil gas.
4. The aluminium is compacted into blocks and sent to a re-smelting facility where it is heated to melt into aluminium ingots. In this process, the filter, lacquer and silicon ring of the capsule are burned.
5. The aluminium ingots are then processed to produce new aluminium products such as car parts, bicycles, cans, pens or even new Nespresso capsules.

PLAY VIDEO