Brema Drohan, Nespresso UK Market Director, talks about the opening of the new Nespresso London flagship boutique and gives insights into the evolving coffee drinking habits in the UK.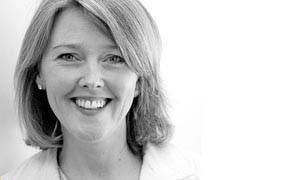 What has prompted you to open a flagship boutique in London this year?
Consumer demand and our impressive continued growth have prompted the opening of our flagship Boutique. It's located in the heart of the capital on London's historic Regent Street, one of London's most popular and exclusive shopping streets. Nespresso boutiques are found in premium retail areas of the world's most exclusive shopping destinations so it was very important to us that we found the perfect location for our consumers to enjoy the Nespresso experience. And we're absolutely delighted with it!
How are the UK's coffee drinking habits evolving?
Demand is soaring in the UK for quality coffee. We recently commissioned independent research into coffee trends in the UK which clearly demonstrates the marked evolution in the UK's coffee habits and an ever-growing demand to learn more about coffee.
Interestingly, the survey findings revealed that nearly half of adults in the UK believe that coffee represents a higher social standing. It is fast becoming an indication of sophistication and the beverage that we like to savour when socialising. Two thirds of British people even state they would order a cup of coffee over tea when meeting with friends. We even found that nearly one third of coffee drinkers can't live without coffee in their life!
We're confident that London's new flagship will be welcomed by the UK's increasingly discerning coffee drinkers. Delivering an excellent customer experience is essential when creating a unique environment for Club members, old and new, to enjoy their perfect Nespresso moment.
How would you explain the growing interest around the Nespresso brand in the UK?
We have noticed a number of changes in the market over the years, but one of the most interesting is how the UK is moving from a nation of coffee drinkers to a nation of coffee connoisseurs. Not only do we reportedly drink a staggering 511 million cups of coffee every week (according to reports in The Independent in 2011), but we have also developed an increasingly discerning palate for more complex taste and aroma profiles in our drinks.
Our growing success in the UK can be attributed to the fact that we have been able to drive and respond to the demand for increased in-depth coffee knowledge, providing everything that consumers need to recreate a barista style quality coffee experience in the home.