An industry revived step-by-step to Create Shared Value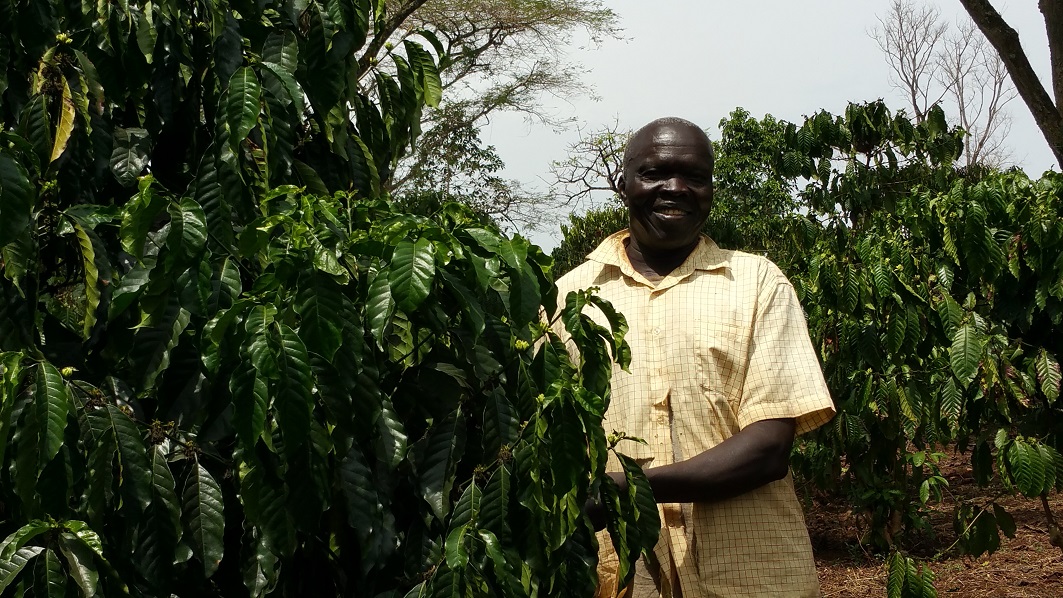 In a village with the musical name of "KweKwete", Isaya Lokolong Latiyo was born and raised. Close by to the newly established cooperative wet mill of Arikose, implemented thanks to Nespresso and TechnoServe, Isaya tends to the coffee farm he inherited from his father. Of Isaya's six children, one works as a police officer, one serves as a customs officer at the border and three attend school. The family income has come entirely from farming, especially coffee, which earned the cash to educate Isaya's children. Isaya also farms other crops including maize, rice, beans, sesame and cassava in order to feed his family. Of his 2.5 hectares of land, one hectare is dedicated to coffee.
Isaya's love for coffee production dates back to the 1970s when he worked alongside his father who provided him with the skills and knowledge necessary to be a successful farmer. In 1984, he took ownership of the farm with the hope it could one day provide wealth to the community as it did prior to the country's civil conflict. Isaya was one of the first people to join his community's new coffee cooperative created with the help of Nespresso and TechnoServe, which was named Arikose, meaning "a lot of blood has been poured" as a commemoration of past bloodshed in the community during the long civil war. In 2013, Isaya delivered over a ton of cherry coffee and sun-dried an additional couple of tons as he had doubts about the cooperative's ability to achieve higher prices than the local market. However, he was convinced with the earned price from his deliveries to the cooperative and decided to deliver his entire 2014 harvest. Despite having a lower production in 2014 due to the bi-modal production cycle that is typical on most coffee farms, Isaya still earned a price considered as a small fortune by local standards. Isaya's coffee was exported to be included in Nespresso's first coffee from the new country of South Sudan, called Suluja ti South Sudan.
A future brightening thanks to coffee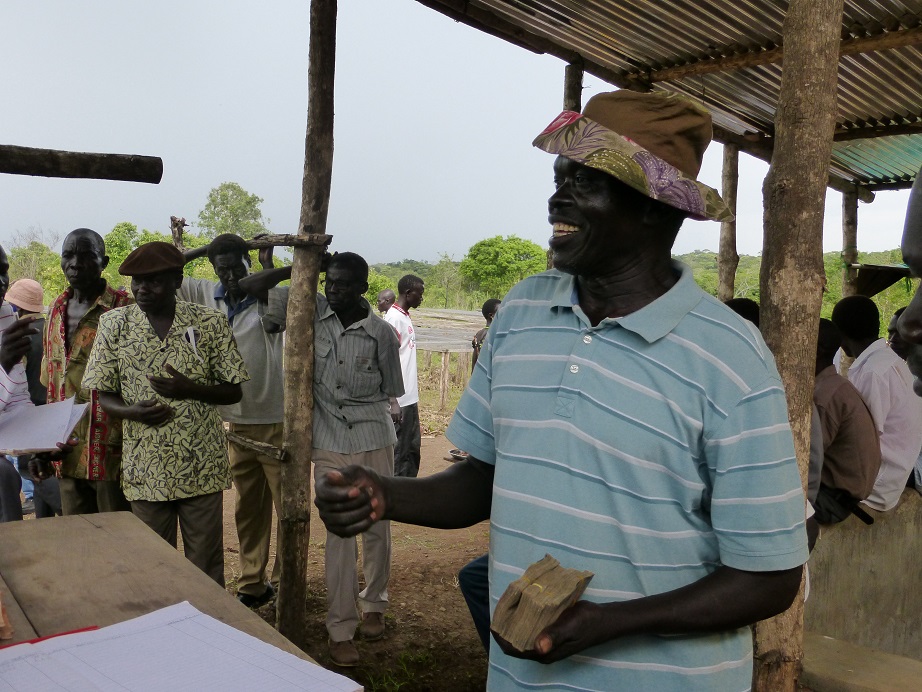 In addition to using his coffee earnings to pay school fees, cover hospital bills and hire farm labor, Isaya used his 2014 harvest earnings to invest in a brick-making business. He spent $300 of his earnings to make 15,000 bricks and plans to use most to build a small warehouse on his farm. Next year, he plans to allocate some of his coffee profits to source the other necessary materials to construct the store while starting to sell bricks. By investing his coffee profits to engage in other money-making activities Isaya plans to create a more diverse and secure income for his family.
In Isaya's own words, "the wet mill presents a fresh opportunity to us. If it had been like this before, every farmer would have coffee trees all round their houses. In the time of my father, we had to transport it all the way to Juba. The price was low and much was lost to transport and informal taxes. Now, the money just comes to our pockets directly. Growing coffee will come with a lot of changes. At the moment, [this community] is called a village, but in the future, I envision this to look like a small town."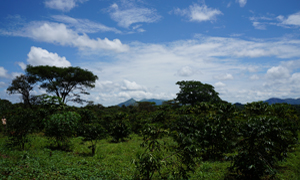 South Sudan has a long history of cultivating coffee but the industry has largely been destroyed following conflict in the region. Partnering with local farmers to rebuild this important industry, Nespresso and TechnoServe, have been working to revive high quality coffee production in the country since 2011. This is part of a long term commitment by Nespresso, which has already invested more than CHF 700,000 in reviving the coffee industry in the Yei region of the country. The company aims to have invested CHF 2.5 million in the coming years and to expand the program to include several thousand farmers by 2020.
Related stories
Nespresso launches SULUJA ti SOUTH SUDAN, the first coffee exported from the country
Nespresso makes progress in creating positive impact for coffee farmers
On-the-groundpartnerships are key to creating shared value opportunities for coffee farmers,said Nespresso CEO
9 firsts achieved by Nespresso and TechnoServe in South Sudan, in their effortsto revive high quality coffee production
Reviving high quality coffee production in South Sudan