Grand opening of first Nespresso boutique in Thailand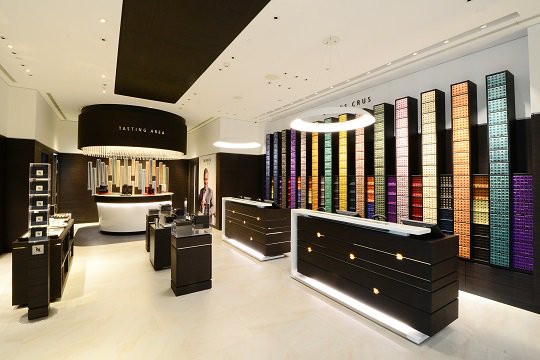 Nespresso has unveiled its newest Nespresso boutique in Asia in Bangkok, Thailand this January, following the launch of commercial operations in the country last November.
In its 30th year of success and innovation in the premium portioned coffee market around the world, Nespresso brings coffee lovers in Thailand its world-renowned highest quality Grand Cru coffees, easy-to-use, stylish machines and personalised services through the Nespresso Club, Nespresso's exclusive community for coffee connoisseurs.
According to May Han, Country Manager of Nespresso Thailand: "There are now more than 450 Nespresso boutiques in 63 countries around the world, and we are thrilled to be introducing a first boutique in Thailand at the heart of Bangkok. We have designed and created the boutique specifically to enhance the customer experience and Thailand's increasing desire for quality coffee. We believe we have found the perfect location where we can offer customers a unique environment in which to enjoy the Nespresso experience."
The Nespresso boutique is located on the 1st floor, Jewel Zone at Siam Paragon, a luxury shopping mall located in central Bangkok. The contemporary 120-square metre boutique is both warm and modern, and emblematic of the urban lifestyle. It has been designed to immerse shoppers in an indulgent, multi-sensorial space where they can discover the entire Nespresso product range and deepen their own coffee expertise.
Nespresso enters Romania with first boutique in Bucharest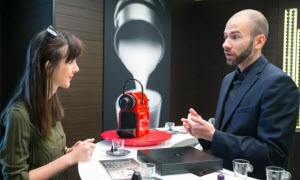 In Europe, Nespresso continues to engage with its strong consumer base in existing markets by enhancing the customer experience , opening new boutiques, introducing retail innovations, and establishing operations in new markets.
Since last June, consumers in Romania have been able to order Nespresso Grand Cru coffees, machines and accessories through the Nespresso Club on its e-commerce website and through its exclusive customer service hotline. The country's first Nespresso boutique opened in Bucharest in August of last year. Located in the heart of the city at 210 Calea Dorobanţilor, it offers consumers a unique brand experience designed to meet their individual needs and preferences.
"The launch of Nespresso in the Romanian market symbolises our confidence in the Romanian economy," said Sonia Năstase, Country Manager of Nespresso Romania. "About 90% of Romanian adults drink coffee. Their habits have become more sophisticated over the past years and as a result, the specialty coffee market demonstrates strong growth. We believe that the potential for the Nespresso premium portioned coffee offering in Romania is significant."
A growing market presence in Africa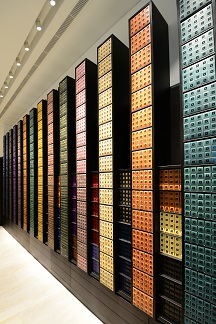 Nespresso is also growing its market presence on the African continent, where the thirst for high quality specialty coffee has also been growing. In Senegal, the first Nespresso boutique opened in Dakar last June at 12 Avenue Hassan II, one of the capital's main boulevards lined with international organizations, cultural and commercial venues.
"Because of its coffee cultivation and its openness to the world, Senegal is one of the countries we have been looking at for some time. Now, with the opening of our boutique in Dakar, we are establishing an official and lasting presence in the country," said Pierre Debayle, regional manager of Nespresso Middle East, Africa and Caribbean.
A Nespresso boutique is also scheduled to open in Libreville, the capital of Gabon, in the early part of 2016. Joining existing boutiques in South Africa, Egypt, Morocco, Algeria, Ghana and the Ivory Coast, it will be the eighth boutique that Nespresso has opened on continent over the last ten years.
Related stories:
Nespresso opens first flagship boutique in Italy
Nespresso launches new boutiques with re-designed shopping experience
Nespresso introduces an innovative premium coffee shop experience in Vienna with the first-ever Nespresso Café
Champs-Élysées boutique reopens with enhanced design and services
Nespresso announces opening of Colombian market
Nespresso expands boutique network in Asia with a new flagship in Tokyo
Nespresso expands in North America with new flagship boutiques