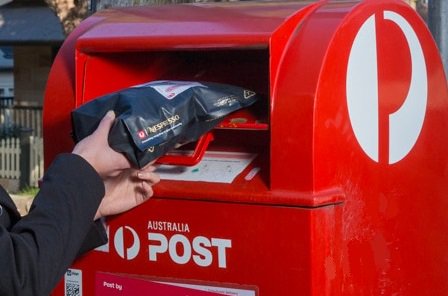 Nespresso has announced a collaboration with Australia Post that will significantly extend the reach of its recycling program, particularly for those living in rural areas. By using a special post satchel, consumers can now mail their used aluminium capsules back to Nespresso through the post back program.
The new specially designed Australia Post recycling satchels can be posted at any one of Australia Post's network of 4,000+ post offices and 15,000+ street post boxes, providing a nationwide recycling option, regardless of where consumers live.
The capsules are sent to a specialist recycling plant where dedicated equipment separates the aluminium from the used coffee grounds. The coffee grounds are then sent to make compost and the aluminium from the used capsules is bailed and sent back into the aluminium industry to manufacture new products.
"Unlike most other portioned coffee products, our coffee capsules are made from aluminium, a material that is infinitely recyclable," said Loïc Réthoré, General Manager of Nespresso Australia and Oceania.
"The challenge we face is that there are some products that Australia's kerbside recycling collection systems cannot accept, which is why since 2010 we have operated a dedicated recycling program. Since then, we have been continuously looking for ways to make it easier for our consumers to recycle, as their participation is essential to make our recycling efforts a success."
"Co-developing a satchel that is specifically designed to be carried in Australia Post's national network is a significant step for us to provide more accessibility to recycling for our consumers," he said.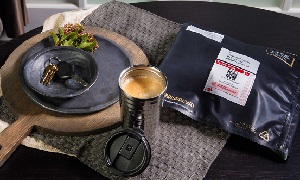 Customers can purchase the satchels at any Nespresso Boutique, order them online or call the Nespresso Customer Relationship Center. The Australia Post satchel holds up to 130 used aluminium capsules and costs $1.90. The return postage is paid by Nespresso regardless of where the consumer is in Australia.
"Australia Post is proud to partner with Nespresso to customise a solution that helps make recycling even easier," said Head of Environmental Sustainability, Andrew Sellick. "Our specially developed and recyclable satchel is water-tight, and with the largest logistics network in Australia underpinning the program, this collaboration will allow customers from all over the country to participate in recycling."
This collaboration serves as one of a series of connected initiatives to help tie Nespresso's broader recycling options together. In addition to the new Australia Post mail back recycling program, Nespresso has two other existing options that allow individuals to recycle their capsules, including 18 collection points at Nespresso Boutiques across the country and over 300 drop-off locations at participating florists.
Options for businesses to recycle their used capsules are also available. Nespresso Professional Customers and Nespresso Club Members can also establish a recycling point for their community through the bulk collection initiative.
Nespresso has also established the Nespresso Recycling Working Group to advise and guide its recycling approach. Comprised of thought leaders in the fields of recycling and sustainability, the Recycling Working Group seeks to ensure continuous improvement and best practice in Nespresso's approach to recycling through an ongoing collaboration with its members.
Paul Klymenko, CEO of Planet Ark and founding member of the Recycling Working Group commented, "It's great to see Nespresso finding ways to make recycling capsules more accessible to their consumers. The new mailback system makes it more convenient for Nespresso consumers to engage in the recycling process. I commend Nespresso for their approach in taking responsibility for the entire life cycle of their products."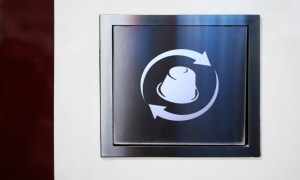 Nespresso consumers can find the nearest recycling option and more information on Nespresso recycling initiatives by visiting the Nespresso website. The recycling program only accepts Nespresso aluminium capsules.
The Nespresso sustainability strategy includes specific goals related to coffee sourcing, aluminum and capsule recycling, and climate that are designed to generate positive impacts across the entire value chain. For more information on Nespresso's sustainability approach, visit our sustainability section.