SULUJA ti South Sudan launches in five markets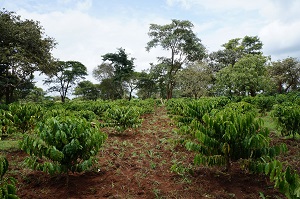 Since 2011, Nespresso has worked with South Sudanese coffee farmers to revive their country's coffee industry despite the ongoing conflict. The result of their hard work and dedication is the Nespresso Limited Edition Grand Cru SULUJA ti South Sudan. Following its initial limited release in France in 2015, a second wave of this unique coffee will now be available in five countries: France, Germany, Netherlands, Switzerland and the UK.
Rebuilding a sustainable coffee industry
SULUJA ti South Sudan means "Beginning of South Sudan" in Kakwa, the dominant language spoken in the majority of the coffee areas in the Yei region. Following the country's independence in 2011, Nespresso, in partnership with the non-profit organisation TechnoServe, began efforts with smallholder coffee farmers in Yei to revive the coffee industry, which was nearly destroyed by decades of conflict.
Using approaches based on the Nespresso AAA Sustainable Quality™ Program, they have since worked directly with over 700 farmers, teaching them essential coffee-farming best practices and building production infrastructure. Together, they helped to establish the first five coffee cooperatives in the country, and facilitated the construction and operation of six wet mills in Yei. This has enabled farmers to earn more money and contribute to the economic development of the region.
Nespresso CEO, Jean-Marc Duvoisin, commented: "We believe in the potential for coffee to create a positive impact for farmers in South Sudan and to diversify the economic base of the country. We remain strongly committed to helping coffee farmers revive their industry. Our aim is to create a lasting legacy that will contribute to peace and prosperity."
Working in partnership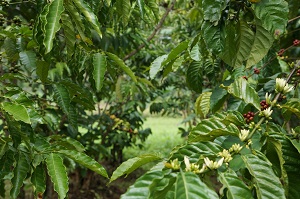 The second edition of SULUJA ti South Sudan follows an announcement by the United States Agency for International Development (USAID) earlier this year that it will work with Nespresso and TechnoServe to invest USD 3.18 million over the next three years in the project. The aim of the investment will be to help South Sudan to diversify its export market away from a reliance on oil – currently representing 99% of its exports – and raise the household incomes of smallholder coffee farmers.
William Warshauer, President and CEO of TechnoServe, commented: "Life for farmers in South Sudan has been challenging for a long time and until very recently most would not have considered that growing and exporting coffee was a possibility. Despite these challenges, we have made good progress in helping to build the skills and knowledge for the farmers to be able to grow high quality, productive crops in a sustainable way."
Exceptional Robusta grand cru
South Sudan is one of the few remaining places in the world where coffee still grows in the wild. SULUJA ti South Sudan was created solely from Robusta coffee indigenous to the Yei region. It has a bold, silky texture and intense, complex aromas of dried cereals with subtle woody notes.
The high-quality green coffee used for SULUJA ti South Sudan is washed, wet-processed Robusta, which requires a lengthy and skilled process by the farmers. This results in a finer, more gentle, smooth textured and aromatic cup. Due to its rarity, SULUJA ti South Sudan is available in extremely limited volumes.
Related stories:
USAID joins Nespresso and TechnoServe to support South Sudan's coffee farmers
Nespresso launches SULUJA ti South Sudan, the first coffee exported from the country
USAID joins 9 firsts achieved by Nespresso and TechnoServe in South Sudan, in their efforts to revive high quality coffee production