Nespresso and Chiara Ferragni shine on Cannes' red carpet with a blend of extra-ordinary Haute Couture craftsmanship, muse and consciously sourced materials
09.07.2021

The Italian entrepreneur wears a custom Giambattista Valli Haute Couture gown, adorned with delicate floral embellishments made from recycled aluminum.
Fresh from the sell-out success of the limited-edition Nespresso x Chiara Ferragni collection, the global digital entrepreneur stepped onto the Cannes Film Festival red carpet in a custom Giambattista Valli Haute Couture creation that demonstrates Nespresso's commitment to use consciously sourced materials and circularity.
Chiara Ferragni's striking, bright lime green draped silk chiffon evening gown with an empire-waist, celebrates conscious design by using only recycled and responsibly sourced materials - values which are central to the Nespresso brand. Inspired by a conscious approach, the gown is embellished with recycled aluminum flowers, hand-made using the same 80% recycled aluminum as Nespresso's own coffee capsules, and Global Organic Textile Standard (GOTS) certified textiles.
Speaking of her collaboration with Nespresso, Chiara Ferragni, said: "This summer I have been on an incredible journey, launching the Nespresso x Chiara Ferragni collection, and I'm now here at Cannes with our pop-up at the Nespresso Plage. Throughout, I have been inspired by Nespresso's deep-rooted commitment to sustainability and ensuring coffee acts as a powerful force for good. Today, I am thrilled to be bringing Nespresso together with my great friend, Giambattista Valli, who has created a dress that beautifully blends our styles and shared interest for sustainability."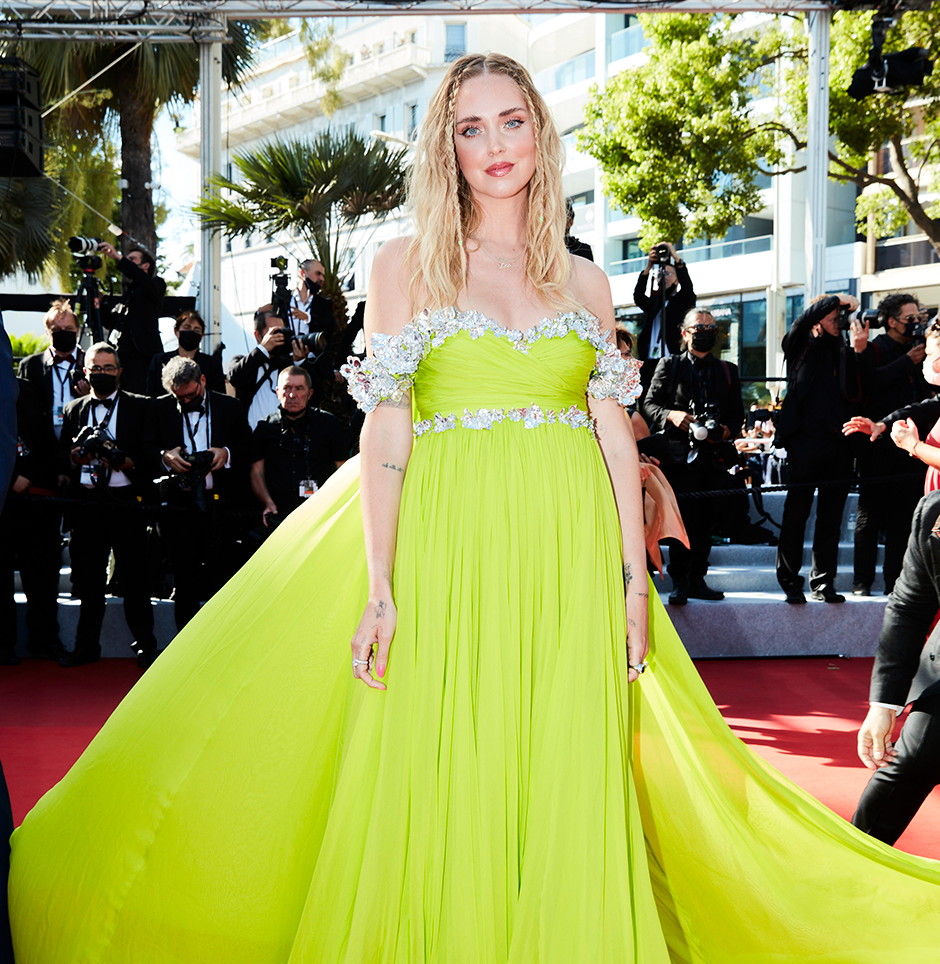 Designer Giambattista Valli said: "The thing I love most about Chiara Ferragni is her honesty, and this is key to her success. I was honored that Chiara asked me to design and create her gown for Cannes. Usually, I start a design with a piece of paper. This time, it was a sheet of recycled aluminum. Inspired by the materials, Chiara's playfulness and love of color, I have created a dress I hope will show future generations how bold fashion can be when you consciously use responsibly-sourced materials."
Anna Lundstrom, Chief Brand Officer at Nespresso, said: "We have been delighted by the response to our collaboration with Chiara Ferragni. The campaign set out to surprise customers with something unexpected this summer. We are thrilled to be doing this once again at Cannes, this time alongside Chiara herself and the incredibly talented Giambattista Valli. His magical design for Chiara perfectly symbolizes our enduring commitment to sustainability and using innovative and conscious materials and techniques in everything we do."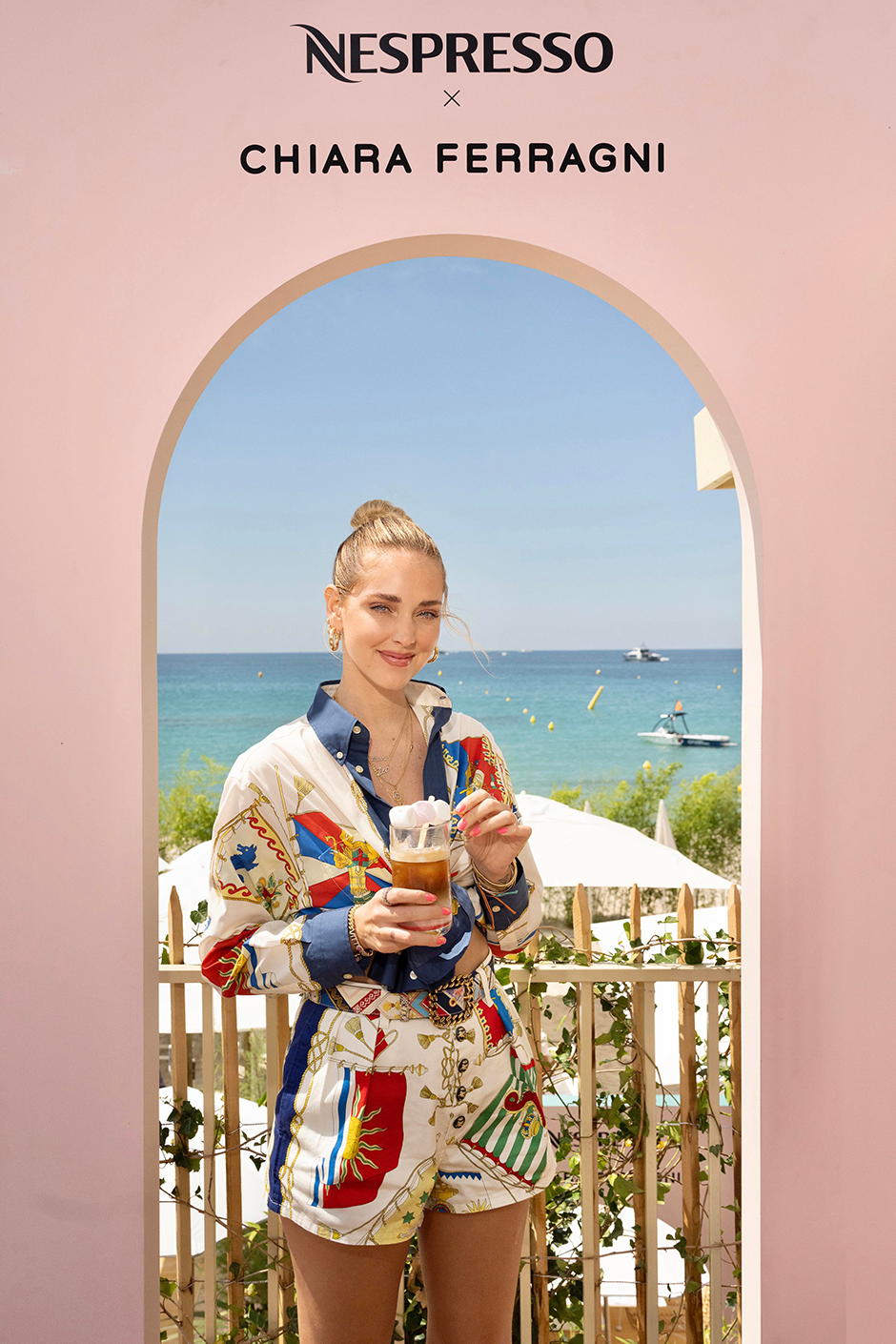 Commitment to recycling
Nespresso commissioned the dress to celebrate the brand's journey towards circularity, following its announcement that, by the end of 2021, all coffee capsules for Original would be made from 80% recycled aluminum and Vertuo from 85% recycled aluminum. For over 30 years, Nespresso has been a pioneer in aluminium capsule recycling to ensure a second life for its capsules. Currently, over 90% of Nespresso consumers have access to a convenient solution for recycling their used capsules, with more than 100 000 collection points worldwide, including Nespresso boutiques, waste collection centers or partners.
The limited-edition Nespresso x Chiara Ferragni summer collection is available on www.nespresso.com/chiara-ferragni and in selected boutiques.
About Chiara Ferragni
Chiara Ferragni is a Digital Entrepreneur and a global Italian fashion icon.
Chiara's career started in 2009 when she launched her personal style blog, The Blonde Salad. With her strong personal branding through social media, she successfully gained presence in the digital space and a mass following, nowadays she has more than 22 million followers on Instagram.
Chiara has collaborated with multiple fashion brands and has been on the cover of the most eligible fashion magazines all over the world including Vogue, Vanity Fair, and InStyle. She has also been included in Forbes's list "30 influential people under 30" in 2015 and undoubtedly recognized as one of the most influential personalities in the fashion industry.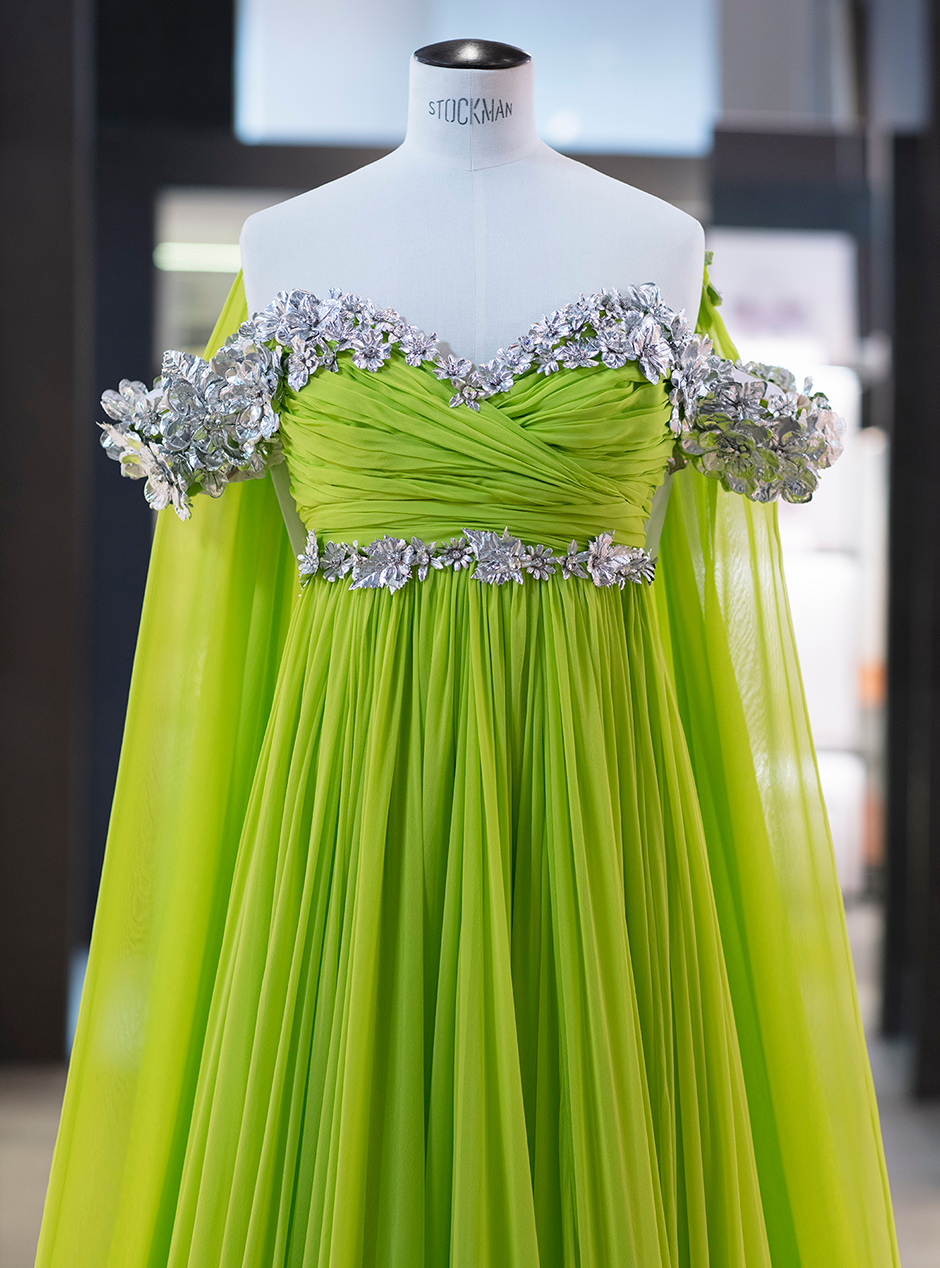 About Chiara Ferragni brand
Chiara Ferragni is a fashion yet pop brand launched in 2013 that now offers total look collections.
The Brand is renowned for its iconic Eye logo and it presents today playful yet stylish collections where inspirational elements from travels, music, pop culture and contemporary art universe melt together. Global, positive, powerful and pure brand that combines prints, glitters and patches resulting in a contemporary and dynamic collection.
The brand launched mono brand stores in several locations including Milan and pop-up stores around the world in selected boutiques and department stores having a global expansion.
About Giambattista Valli
Giambattista Valli launched his eponymous brand in 2005, heralding his first ready-to-wear show in Paris where he had moved from Rome to realize his dream of creating a Maison. In 2011 he showed his first Haute Couture collection and became an Official Member of the Chambre Syndicale de la Haute Couture.
A leading name in fashion, Giambattista Valli brings a new, extra-ordinary approach to luxury and a unique aesthetic based on a Savoir-Faire d'Excellence that attract a young and international generation of women. His narrative is about an ageless, timeless and effortless beauty and his signature iconic silhouette is praised by the world's most exclusive celebrities and fashion lovers alike.